"The secret of getting ahead is having the right start"
Our mission is to unleash the true potential of your child using mental math as a tool. We strive to prepare your children for success in all walks of life by enhancing: Confidence, Concentration, Communication, and a Can-do attitude.
Watch us in action
We aim to create an environment for your child that is the BEST:
Our Programs
Both online and hybrid options available
Brain-O-Magic provides abacus-based mental math programs. They are designed by a team of experts in the educational field. Our scientifically developed curriculum goes beyond teaching Mental Math to your children. At Brain-O-Magic, we develop the less dominant right side of the brain and improve visualization. We emphasize using both hands, which helps improve communication and coordination in both sides of the brain. Children who participate in this program enhance creativity, memory, speed, and accuracy skills as well as increased self-confidence and self-reliance. With increased focus and concentration, children have also shown remarkable improvements in academics.
Benefits
These skills help a child excel in all major walks of life
Meet Our Staff
With education and experience in early childhood care
Our staff consists of three teachers one assistant with experience in early childhood care.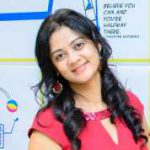 Puja Kasliwal
Founder, Director, Teacher

Hello! I am the founder of Brain-O-Magic. I genuinely believe in the power of our programs and its ability to prepare our students for holistic success. I am very passionate about teaching and implementing innovative ideas for child's development. To me, nothing is more satisfying than seeing a child grow each day into a smarter, sharper and a confident individual.
Fun fact: My children think that I am a wonderful cook. Truth is, I can never replicate the recipe made earlier…..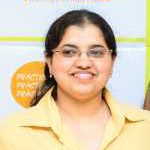 Saba Firdose
Teacher, Training & Development specialist

My ultimate goal is to make a positive change in a child life. I have been teaching for the last 16 years. I feel fortunate to be able to work with children of varied levels of ability and diverse learning styles and geographies (USA and India). My classes are productive, fun and encouraging. I ensure that your child does complete justice to the time he or she spends here.
Fun fact: I uttered my first word at 4 years of age. My family thought that I am mute. Now, I talk on an average of 10 hours day.

Ami Mehta
Teacher

I graduated from Mumbai University with a Bachelors in commerce and Economics. I love inspiring children to learn and grow academically and socially by making learning hands-on and fun. In my spare time I love spending time with family and friends.

Mangala Mandyam
Teacher

I have been teaching at Brainomagic for over a year. I enjoy working with children. I find it very satisfying to see the children understand the concepts. The children in turn have taught me many things too. Overall, it has been a very pleasant experience!!!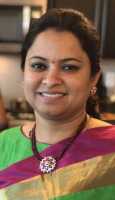 Soumya Renukaiah
Teacher

Hi my name is Soumya Renukaiah. I come from India, Bangalore and I stay here in Mountain house, CA. I have a Bachelors degree in Civil Engineering. I love working with kids and under the guidance of Sarmita and training with Puja, I am able to make my dream of working with kids come true. Now it's been 3 years teaching here. It's been an amazing experience interacting with kids and parents. It's inspiring to see kids growing academically and having fun doing it.