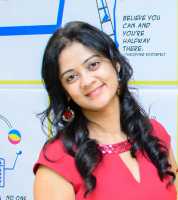 Puja Kasliwal
Founder, Director, Teacher
Hello! I am the founder of Brain-O-Magic. I genuinely believe in the power of our programs and its ability to prepare our students for holistic success. I am very passionate about teaching and implementing innovative ideas for child's development. To me, nothing is more satisfying than seeing a child grow each day into a smarter, sharper and a confident individual.
Fun fact: My children think that I am a wonderful cook. Truth is, I can never replicate the recipe made earlier…..
Saba Firdose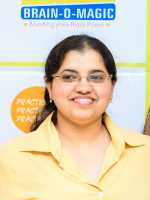 Teacher, Training & Development specialist
My ultimate goal is to make a positive change in a child life. I have been teaching for the last 16 years. I feel fortunate to be able to work with children of varied levels of ability and diverse learning styles and geographies (USA and India). My classes are productive, fun and encouraging. I ensure that your child does complete justice to the time he or she spends here.
Fun fact: I uttered my first word at 4 years of age. My family thought that I am mute. Now, I talk on an average of 10 hours day.